INTELLIGENT SOCIAL
RECRUITING SOFTWARE

Find the Right Talent, based on Culture Fit & Values, available on Social Media.
Talent Analytics & Social Recruiting SaaS solution to Find & Attract hidden Talent on Facebook, Instagram, Twitter, Tiktok and Linkedin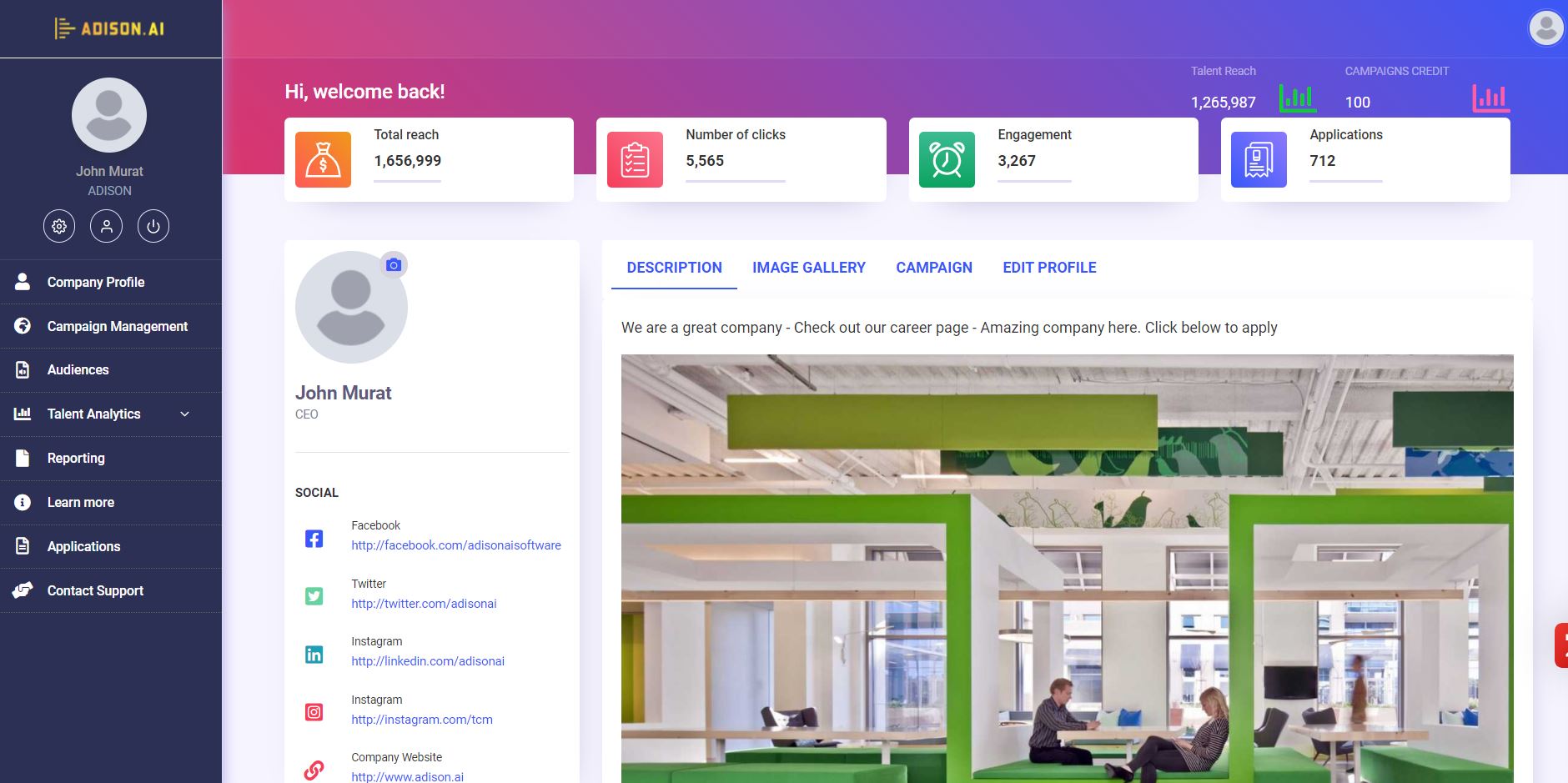 Empower your Recruiting Team to find Hidden Talent
with YOUR values and the right Culture Fit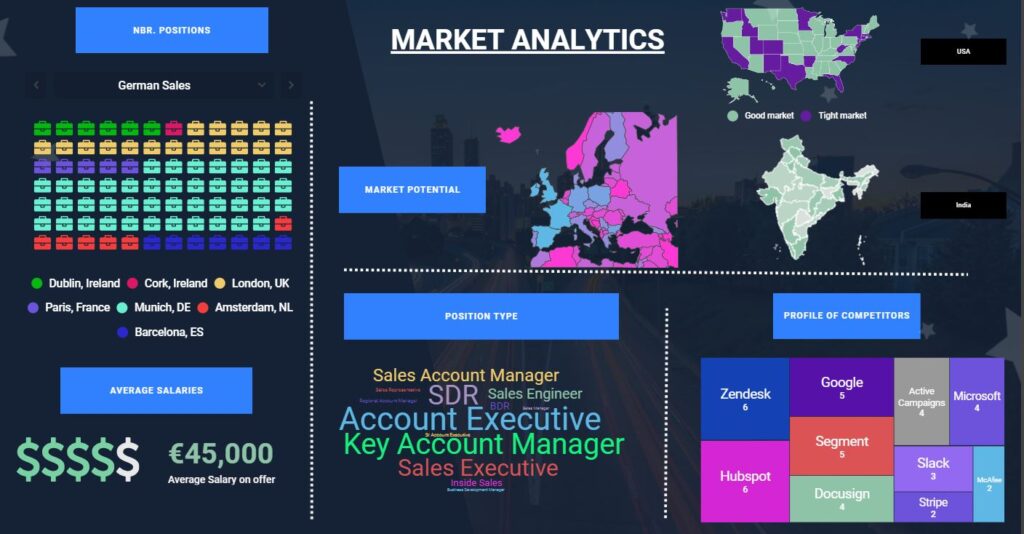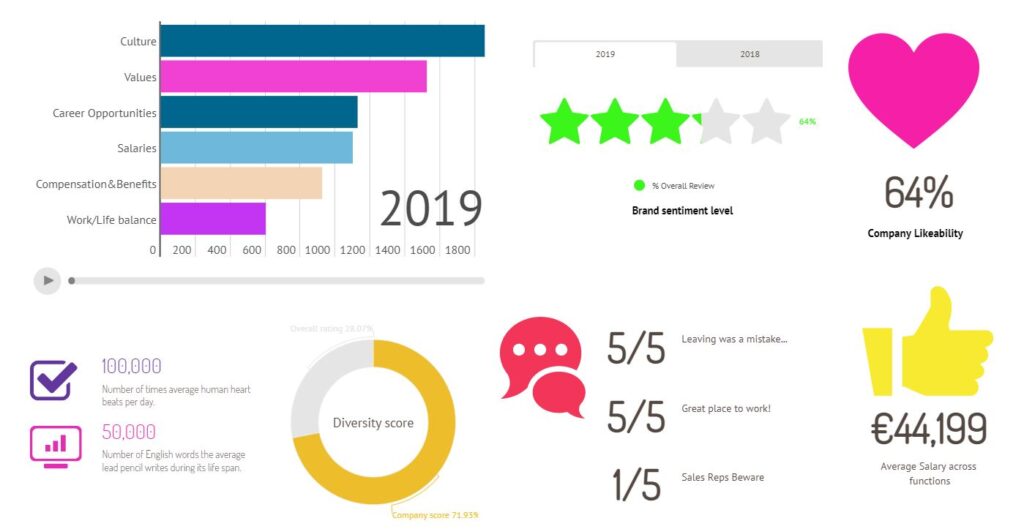 We offer Simple & Efficient Key features to Identify and Attract Quality Candidates

Identify & Reach 80% of the Global Workforce

Optimized Ads based on Talent behaviour

Creative Personalized Culture-driven Social Job Ads

Automated Multi-channel Simplified Ads
ADISON.AI is Loved by companies of all sizes from 50 to 50,000
Talent Acquisition that scales as your organization scales

Talent Analytics
Understand all your potential Talent pools on Social Media and gain powerful insights
Market & Brand Analytics
Understand your talent market, competitors and brand sentiment with powerful market data
Attractive Job Campaigns
Create Ad campaigns on social media for your jobs using our automated intelligent tool
Reporting
Access great reporting from your overall Talent Analytics to your Job campaign results
Talent Analytics
Understand all your potential Talent pools on Social Media and gain powerful insights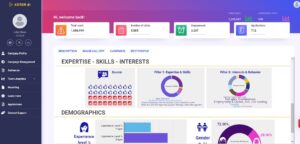 Market & Brand Analytics
Understand your talent market, competitors and brand sentiment with powerful market data
Attractive Job Campaigns
Create Ad campaigns on social media for your jobs using our automated intelligent tool
Reporting
Access great reporting from your overall Talent Analytics to your Job campaign results
Subscription Pricing Structure
4 easy monthly options - Cost varies on platform selection
(Facebook, Instagram, Linkedin, Twitter, TikTok...)

Great easy to use software. We can create great ads and attract talent from social media like Instagram!
Karl Zungher
Head of talent acquisition

Great analytics to understand the market, see what platform we can target the most relevant candidates on and show them great ads. With Adison.ai, we really recruit on social media, reaching hidden talent.
Diana H
CEO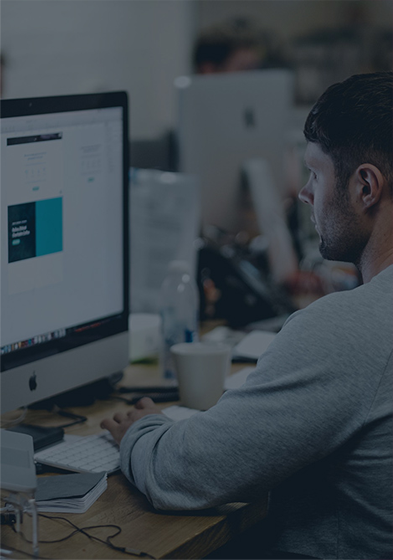 Contact us Now for a Demo
Subscribe to our newsletter to get updates