DISCOVER THE WORLD OF TALENT ACQUISITION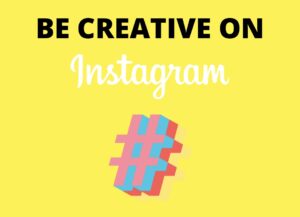 Aujourd'hui, nous utilisons Instagram au quotidien: pour partager des voyages, des conseils, des recettes, ou encore pour vendre un produit. De nombreuses entreprises s'en servent dans le mais de promouvoir leur marque et d'attirer de nouveaux clients, au moyen de visuels attractifs ou de concours par exemple. Il est possible de diffuser un grand nombre d'histoires, d'afficher très régulièrement pour animer sa communauté, ou de créer des campagnes de communication entières. Ces fonctions sont accessibles à tous: c'est pour cette raison qu'il est important de savoir comment se démarquer et comment innover pour attirer.
Créer du contenu qui sort de l'ordinaire
Tout d'abord, il s'agit d'observer attentivement les méthodes qu'utilisent vos concurrents pour communiquer: quelles sont les couleurs qui reviennent? Quelle importance portent-ils à la description? Quels types de photographies utilisent-ils? Une fois que vous avez identifié ces grandes lignes, vous savez ce qu'est l'ordinaire. Maintenant, il s'agit d'en sortir! Adison.ai vous accompagne dans cette démarche: comprendre l'environnement qui vous entoure sur Instagram sera essentiel à une excellente communication. 
 Comprendre son audience
Créer du contenu innovant et attractif: cela ne suffit pas.
Il faut impérativement comprendre les attentes de votre cible, en l'observant.
Si vous êtes parfaitement consciencieux de ce qui captera leur attention et de ce qu'ils veulent voir, vous avez tout gagné.
Il suffit que votre publication soit regardée plus de 4 secondes pour que les visiteurs cliquent sur la description du post, puis sur votre profil et enfin sur votre site.
C'est un processus qui doit être correctement conçu: vous devez imaginer le chemin de votre futur client du début à la fin.
Justement, nous sommes là pour vous indiquer quelles étapes suivre afin d'opérer au mieux et de gagner du temps précieux.
Être très actif et régulier 
Votre succès dépend également en grande partie de votre activité sur Instagram.
Plus vous êtes actifs, mieux vous animez votre communauté: c'est cet élément qui fera qu'ils s'abonnent et restent toujours abonnés.
Votre activité génèrera celle de vos abonnés: il est inutile d'avoir une page avec des millions de followers si seulement un centaine d'entre eux réagissent à vos publications.
Ainsi, vous devez définir des jours, des heures de publications et vos articles et histoires doivent être rédigés à l'avance.
Cette démarche d'analyse de l'activité de votre audience sur Instagram: vous devez vous adapter à eux.
Subscribe our newsletter to get updates