DISCOVER THE WORLD OF TALENT ACQUISITION
How to Recruit on Instagram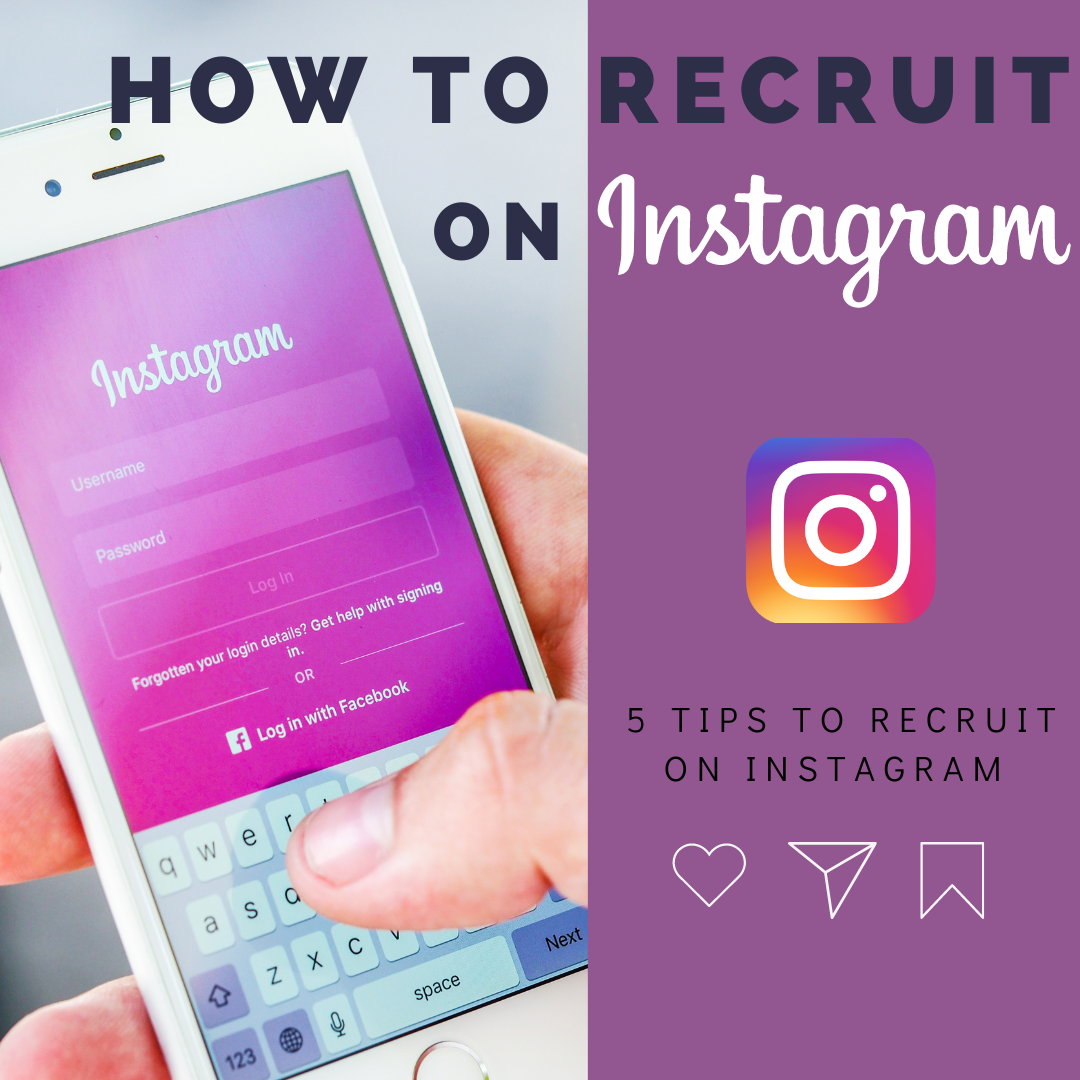 Social networks are now part of our daily lives and are also new tools that allow to recruit. Instagram is a network that has a large audience and obeys specific codes. The audience is younger and more attentive to visuals. With One Billion monthly active users, Instagram belongs to the most popular social networks worldwide.
About 8 million companies have an account on Instagram. For recruiters, it's a powerful communication tool to find potential candidates. Instagram allows you to tell your company's story, visually through photos and videos, in order to cultivate the company's brand and attract talent. 
Instagram is therefore an essential new tool for recruiters who need to get to grips with how "social sourcing" works!
To get a clearer picture, here are 5 tips for recruiting on Instagram:
Create a business account and build a brand image 📱
Instagram provides business tools for companies. Creating a business account for your company can be useful for recruiting and allow you to attract both passive and active candidates. Instagram could also help you improve your employer brand.
To build a brand on your account, make sure you have a clear and easy-to-remember username, a bio that highlights the company's culture, and a profile photo that represents the brand. 
Use attractive visuals 🎨
Instagram is the network of images. Creating a visual identity further strengthens your brand image and draws people in. Instagram allows you to create authentic and spontaneous content. In particular, you can use color codes, highlight the cohesion of the company, the team, and use hashtags accompanying your visuals to target job seekers.
Involve your employees 👩🏻‍💼
Recommendations from others often carry more weight and help expand your audience. It also shows that employees are proud and happy at your company. The best way to show this is to highlight your team. This takes on a tangible aspect for those who see it, and makes them want to join the company.
Be active and have fun 🎊
At the end of the day, Instagram is really an exciting place for marketers to recruit in a creative way and have a little fun.
So the last and most important point is to be active on Instagram! The network allows for a new, less formal and more playful way of recruiting for both recruiters and job seekers. If your content stays fun, creative, and spontaneous, you can show users the kind of authenticity they're looking for, which increases engagement and turns passive job seekers into new candidates.
Target your audience 🎯 
Instagram allows you to target people with various parameters like: location, age, gender, language, education, interests, connections, etc.
With this information you have the ability to create a custom audience that will be interested in what you post and reach potentially interested people.
Once you have a clear idea of who your audience is and what they want, you can use this information to do effective targeting on Instagram.
Adison.ai is a Talent Analytics and Social Recruiting Software company there to be a resource to you and your business. Our easy-to-use Job creation and publishing software can help you post a job in 10 minutes and display it to thousands of selected users. 
Learn more about how we can help you or contact us for a quick demo! 
Contact John Murat – CEO
John@talentcloudm.com or fill in the form below
Subscribe our newsletter to get updates