DISCOVER THE WORLD OF TALENT ACQUISITION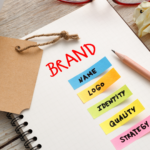 In recent months, the digital shift in business has accelerated. If the global COVID-19 crisis has taught us anything, it's how many options we depend on to stay connected with the people and businesses around us. Social media, digital content, email, text messaging and video conferencing are all effective ways of communicating and sharing information. They are also essential tools to help you manage your employer brand footprint and attract top talent in this age of social distancing.
In this new era, the war for talent will be about which employer has the best talent, and employer branding will be crucial in this role. It's no longer about the food you offer, or the office space, or the swimming pool you have in the office. It's now about your values, your culture and how you manage diversity in the workplace. Using social media and digital platforms will help create an excellent employer brand.
1) Innovative strategies to tackle talent acquisition
Companies have adopted a highly strategic approach to talent acquisition, being highly inventive in attracting and, above all, retaining valuable candidates.
Today's jobseekers are picky, they don't just apply for any job. They are 'passive' and only apply for jobs with companies they know well. With social media and websites such as Glassdoor, it is vital that companies develop their online brand presence and e-reputation. Good candidates are hard to find, so you need to have a compelling message and as much information as possible to attract them. The "Working with us" section of the company's website or the "What it's like to work with us" section with videos presenting the company's culture and values are essential for attracting your future talent.
Candidates want to know as much as possible about the job, the company, the culture and the values of the company, and today we, the recruiters, must be prepared to have open and honest conversations about the role, but above all about the added value of the company and "what it brings them".
2) Keep up to date with online trends and social networking pages
Social media pages such as Facebook, Linkedin, Xing, Glassdoor and Instagram are essential for the employee. It's more important than ever to illustrate the company culture with videos, photos, employee testimonials, the benefits of joining the workforce and create a strong career site. The stories speak for themselves and employees are the best brand ambassadors to illustrate the company's culture!
Whether you're an internal recruiter or not, you need to sell your client's environment, mission statement and ethos as an employer. Take a minute to think about the brands that inspire you and that you've always wanted to work for and look at their online presence and employer brand identity. You might just find inspiration!
3) Use the right tools and automate
Because social media sites are so packed with information, it's hard for a brand to keep its place online.
To achieve this, it's very important to use the right tools, to automate and be consistent in your online activity. Social media publishing tools are essential for success in this employer brand battle.
New tools are also available for creating internal staff videos that can be used to attract new talent. These capture feedback from engaged employees who want to help attract talent, and they're very effective! It's like a glass video.
With these new technologies, not only will you be quicker to attract the right talent, but you'll also make sure you treat your staff well, because if you don't, your competitors will take the best talent and maybe even yours!
My advice: the market is very competitive – get ahead of the game and act accordingly.
Subscribe our newsletter to get updates