DISCOVER THE WORLD OF TALENT ACQUISITION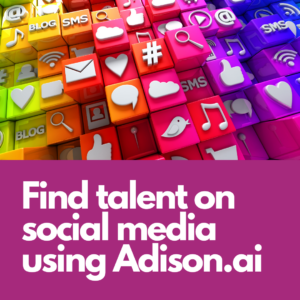 4.2 billion internet users are active on social media, including more than one billion on Instagram and around 800 million on LinkedIn. But why are we talking about these numbers?
Today, companies are using new recruiting software that allows their positions to be multi-posted on various job aggregators and sites around the Internet. However, there are 2 key problems.
To start, the proportion of potential users registered on these platforms is not large enough, as only 30% of the Global Workforce are actively on job boards looking for a new opportunity.
The potential users reached are completely random with no qualification whatsoever, including the location, so you end up with a good volume of wrong applicants, reducing the quality and time you have to manage them. So, you really have little chance of finding a strong potential candidate this way!
The opportunity with social networks is huge!
Firstly, platforms like Facebook, Instagram, Twitter or Pinterest are used by a very large majority of the Global Workforce – 80% to be precise, and enable you to reach a wide population of active and passive candidates. In addition, social media offers an amazing opportunity to promote your company with its values, culture and opportunities, building a real Employer Brand.
Second, and probably the most important, with the great techniques of Digital marketing of our days, we can identify to right users by very specific criteria such as job titles, skills, location, interests and behaviors… what they like, follow, share, etc… All anonymous of course, but with the ability to create pools of similar users to show them the right job – yours!
Adison.ai is building up its ability to reach hidden talent by pooling users into potential Talent categories.
Contact John Murat – CEO
Subscribe our newsletter to get updates