DISCOVER THE WORLD OF TALENT ACQUISITION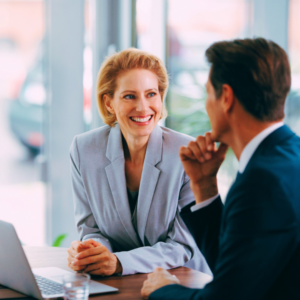 Are you an International company looking to take the right steps to hire in Germany but don't know how to make sure you succeed from the start? No problem. Here are some key facts for you to get started!
Germany remains one of the most attractive countries for finding and hiring talent, because of its large population! But every country in Europe is different when it comes to hiring, as the culture is very different in each country, never mind the language!
Germany is perceived as one of the world's most productive economies – meaning that it has a very high level of output per individual worker. The workforce is therefore confident about their skills and they are focused on their work and do not entertain much distraction.
Their strong economy is displayed across sectors because of their indigenous industries and development within Europe, like aerospace and automobile manufacturing, information technology, life sciences and pharmaceuticals, logistics, healthcare, agriculture, sustainable energy, and digital marketing. This diversity of those successful sectors means that a wide range of skills are needed.
1- Type of employment contracts
What employment contracts are common in Germany? You can either offer employees a permanent fixed term (befrisstet) or unlimited permanent employment contract (unbefrisstet). A fixed term contract has a specific end date on which the service from the employee ends.  Germans always expect their employment contracts to be in the German language. They also want to be sure to be under German legislation, so they can be entitled to the great social system available which includes a strong healthcare support. When creating a contract, we always insist that the contract be drafted or translated in German in order to avoid any legal risks coming from its eventual misinterpretation. Germans are also adamant about the company employing them to have a legal entity in Germany a so-called GmbH, so they can respect the local employment laws.
2- Typical benefits offered
Mandatory employee benefits in Germany include retirement contributions, unemployment insurance, healthcare and long-term nursing care. Additional employee benefits in Germany include life insurance, dental and disability insurance. Perks also include an array of options such as company cars, bikes, transportation allowances, childcare, gym memberships, and lunch vouchers. The majority of companies in the tech industry in Germany provide 30 days of vacation to all employees, seniors and juniors. Since a healthy work/life balance has become increasingly important for German employees, offering special leave, flexible hours or "unlimited holidays" is usually perceived as a very valuable benefit, especially by younger employees.
3- Payroll costs
Both employers and employees need to contribute to the social security system mainly with regards to pension, statutory health insurance, unemployment benefit and long-term care insurance. The percentage of contributions is split equally between the employer and the employee. In total, the employer's share of employment contributions amounts to approximately 50% of the employee's gross salary. The highest contribution is for pension with 18.6% from the gross salary in total, followed by the health insurance contribution with 14,6%. For tax purposes, it is mandatory that the employee is registered within their local German tax office.
This is what makes Germany have one of the strongest Healthcare systems in the World.
4- German salaries
In 2021, the national minimum wage in Germany remained fixed at 1,614 € per month, that is 19,368 euros per year, taking into account 12 payments per year. This is far below the average median annual salary of €47,928 (German Federal statistics' office). With one of the lowest unemployment rates across EU countries, Germany stands to offer attractive and competitive salaries. You must be prepared to face the challenges of candidates having multiple offers with great salary levels if you want to stand a chance to get the candidate you need.
5- Working hours
In Germany, the working hours tend to be quite similar despite the industry. In general, employees can be expected to work for between 36-40 hours per week, a normal 9am to 6pm per day. That's usually seen as a suitable working week. These hours are linked to the Arbeitszeitgesetz (Working Time Act), which lays down a maximum working week of 48 hours. German workers are expected to take several breaks during their working hours, and every employee is entitled to a 30-minute break per day by law.
If you are setting up your company's subsidiary in Germany or looking to hire the first employee on the ground, you need to have the right partner to ensure your success.
Subscribe our newsletter to get updates